I'm Martin Forrest
Corporate Speaker and Wellness Coach
Helping you to find your own success flow
Personal Life Coaching
Find the path that you should be on to awaken the best version of you.
Career Building
A career isn't just qualifications. Find the extra tools to grow your success.
Unlock Your Full Potential.
Find Your Flow
Tailor made courses, workshops and talks designed to enable your employees to work from a more resourceful, fulfilling and productive state. Programmes that give your employees the tools and constructive mind set to get unstuck and move into the full flow of their working goals by maximising their overall wellness and positivity
Tai Chi
Work life balance, stress reduction, concentration, productivity is important to the company and the employee.
Fit For Life
A comprehensive corporate wellness system that creates a personalised action plan to cover the core aspects of your wellness.
Mind-Fullness
Calm and clear the mind with my science based mindfulness course. Reduce internal clutter and thought induced stress to help make better work place decisions.
Self Development
Improve your performance and satisfaction by taking one of my courses in creative thinking, productivity, time management, resilience, self-care and public speaking skills.
Motivational Speaker
As a National Toastmaster Winner, I have a number of focused talk topics that will engage and inspire any audience.Here is a sample of my talks which can be tailored to your needs.
Welcoming Conflict – learn to learn and grow from conflict
Horizons have Hope – Achieving success from looking forward
Life: Enter Explore Experience – Be inspired to reimagine your best life
From Fear to Flow – Time honoured principles of Tai Chi unlock your potential
Magic: the key to creativity – The Secret of magic is the secret of creative problem solving
From Roots to Fruits – Growing successful from the strengths you have
Find A Balance. Set Goals. Reward Yourself.
I'm here to help you to become unstuck. If you've want more from your career I can help. Career stress could be taking years off your life and that's not good. I know that you've probably been thinking about this for a while, not knowing how to answer and instead of asking what's wrong with you for not knowing, please know that there's a better way. Just ask.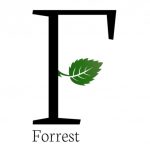 Don't Wait Any Longer. Start Finding Your Success Flow Today!